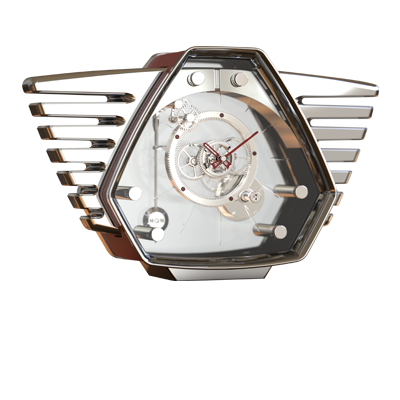 MOVIMENTO
Ingranaggi rivestiti in rodio
Lancette in alluminio anodizzato rosso
Scappamento Graham
Forchetta asimmetrica a spinta laterale
Vite regolazione forchetta con rubino
Asta del pendolo in Invar
Movimento su cuscinetti in acciaio inox
Riserva carica 15 giorni
STRUTTURA
Due vetri in cristallo temprato, spessore 8mm
Vetro cristallo temprato, spessore 4mm
Ruota centrale in vetro temprato satinato, spessore 4mm
Ali cromate con cassa in legno e cuoio rosso.
INFO

8180 battiti all'ora

67,5 x 42 x 20 cm (X-Y-Z)

25
Design Enrico Ferraris, Milano Italy / Engineering Alessandro Rigotto, Milano Italy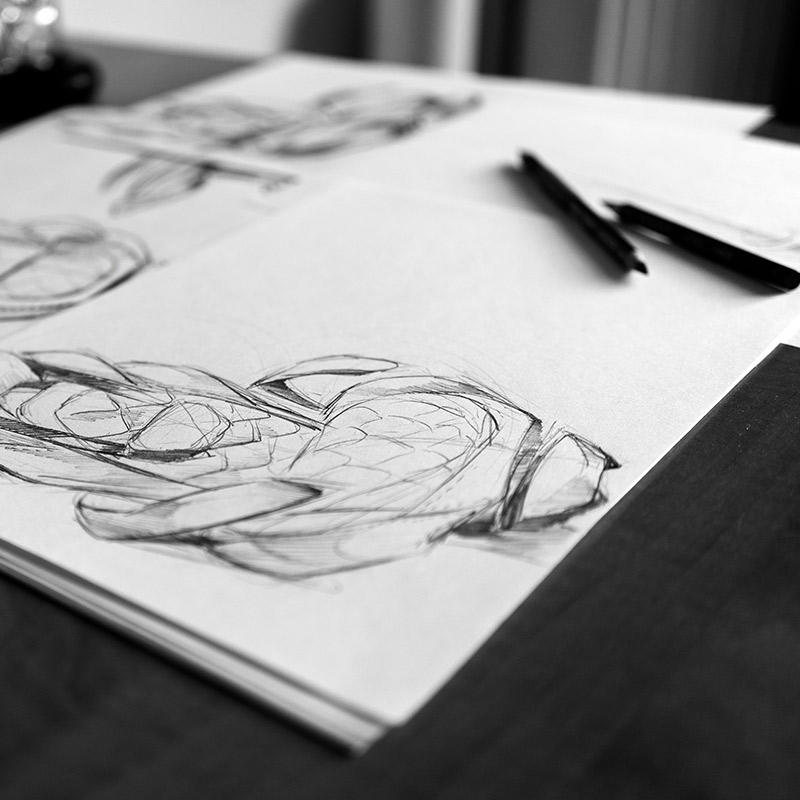 BIRTH OF A CONCEPT
IT ALL DEPENDS ON YOUR PERSPECTIVE, BUT TEAMWORK PERSPECTIVE IS ALWAYS BEST.
The idea was inspired from the 70s, which, for Alessandro, meant living in a constant state of awe and wonder: the supersonic jets flew through air and space; a new kind of Italian super cars, Lamborghini Countach, looked as if they could break the sound barrier while standing still; lasers, transistors, microwaves that wiped out any boundaries between science fiction and science facts.

A period in which the aerodynamic principles were just beginning to put down roots in the field of automotive design. The boxy, carriage-like shapes of previous decades were blending into something more streamlined.
FIRST STEPS
AWARENESS OF THE IDENTITY OF CONCEPTUAL REFERENCES IS THE BASE FOR THE DEVELOPMENT OF THE PROJECT. THE DESIGN PATH IS AN ORGANIC ALCHEMY OF FREEDOM, CREATIVE FLAIR AND SCIENTIFIC APPLICATION.
With the birth of the idea of a futuristic timekeeper that finds its echo in the design from the 70s, the main question to ask still was: "What shape and look should our timepiece showcase to remain both modern and retro at the same time?".

The reply was found in the long childhood passion for engines, mechanics, speed and design. This led to the creation of a radiator-like timekeeper, inspired by the dynamic profiles of automotive and aviation mid-century design, famous for its prominent curvilinear forms and shiny chrome lines, carrying the immediate promise of power and speed.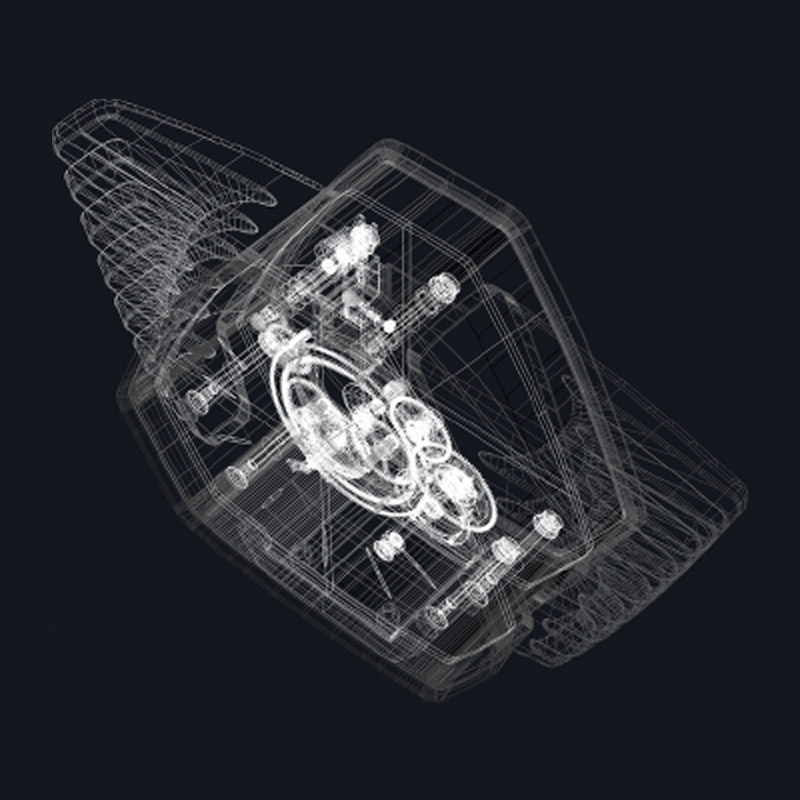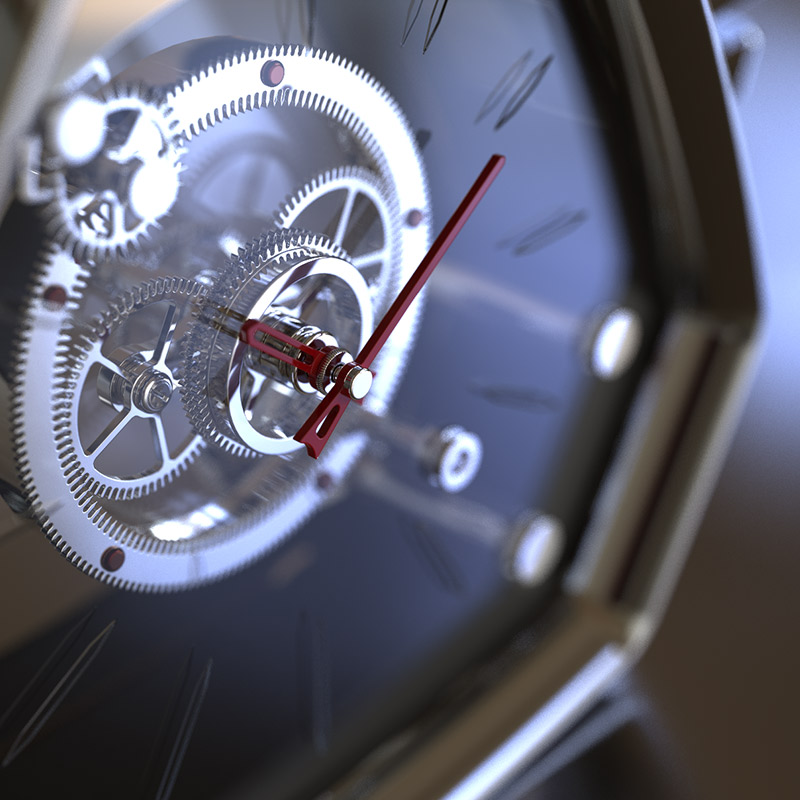 STRONG CHARACTER
Monza clock is audacious in its design, not simply because of its unconventional form, but because of the extremes it takes this from to.

Mould-breaking transgressive case shapes have rejected all limits that traditional manufacturing usually faces. Its extreme curves and acute angles have required new standards and techniques to obtain a complete, milled and finished case.